"On behalf of the Board of Management, the teaching staff, the students and the parents, let me extend sincere greetings. It is with humility and pride that we joined force with the wider community in saying a big thanks to our supporters over the years.
This medium will continue to propel our noble institution in the right direction, "The School of Choice". Our student population is growing, they participate in a number of activities and are doing exceptionally well. We won first place in the Literacy Fair competition at Chester Castle, we won a gold and a silver at the Jamaica Cultural Development Commission parish finals in Lucea. Our children continue to excel from day to day, and this is as a result of our dedicated and determined teachers and supporters. They come in early in the mornings to give early work and spellings practice, and staying over in the evenings to administer extra help for students who are experiencing academic challenges.
According to our Vision Statement, our desire is to create and maintain a school environment with resources to provide quality education for all students enabling them to contribute to national development and competing effectively in a global economy. With that in mind, our main goal is to improve our literacy score from 78% to 100% and our numeracy score from 65% to 100%. This means more materials and manipulatives, extra help from specialist and the support and encouragement from all.

Our long term goals include:
– To build and strengthen our community relations
– Expand the physical plant to include more classrooms, a library, a staffroom, a proper canteen and eating area for our children, computer lab to serve both students and the community,
– Have each classroom fitted with overhead projectors to enhance the teaching learning process, special manipulatives and materials to help our slow learners

Our short term goals include:
– To enhance the physical plant with values and attitude signs to inculcate proper values for our children.
– To create a show case to exhibit and highlight our high achievers as our visitors enter our office area they can see this.
– To paint the national heroes and the national symbols on our school building so as to continue to engrave a sense of civic pride and awareness in our children.
– To continue to motivate and honour my staff as they continue to do an excellent job.
– To continue to celebrate excellence in our students and provide the incentives for their encouragement annually.

Let me hope that through this medium, we will help our children to realize their dreams and fulfill their God given mission and indeed compete effectively in the global economy."
Yours Sincerely,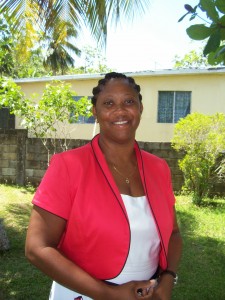 Paula Patricia Chambers 
Principal
Mount Ward Primary School
Ramble,
Hanover