Mount Ward Primary School serves some of the rural communities of the Parish of Hanover, and educates the children residing in the districts of Ramble, Knockalva, Chichester, Haughton Grove, Sadlers Hall, Burnt Ground, Miles Town, MacField, Shettlewood, and Content.
The school building in its current form, was built in 1958 and was designed to accommodate approximately 140 students. Mount Ward Primary School now boasts a student body of approximately 220 children.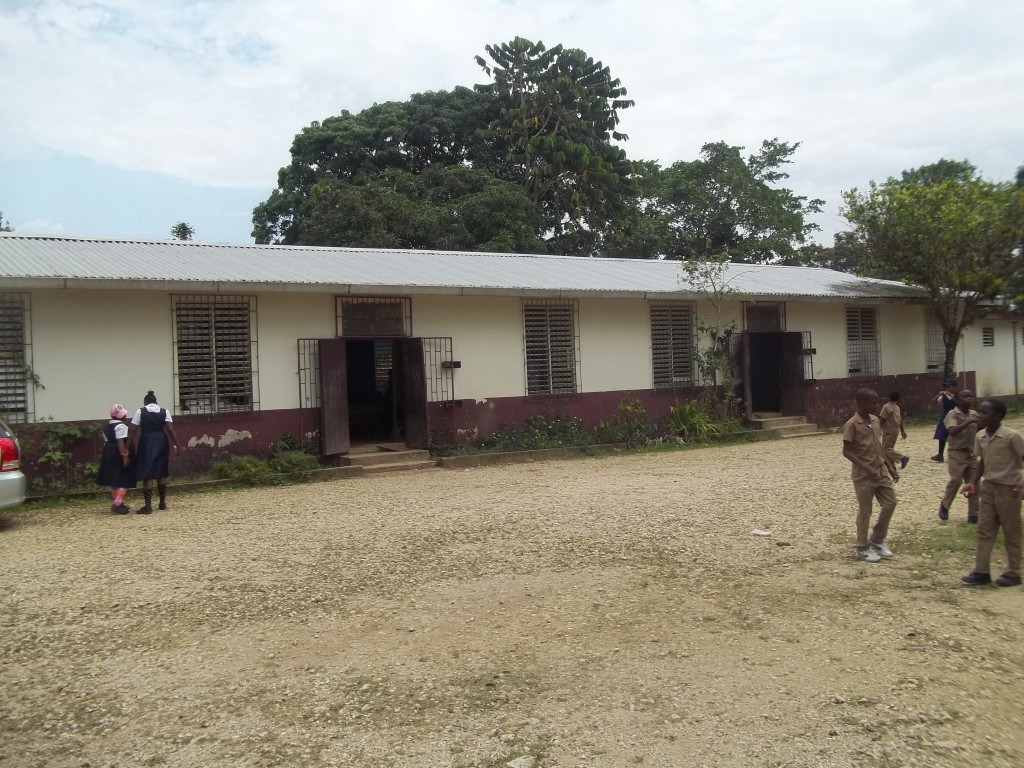 Mount Ward Primary School – April 2014
Students from across the island of Jamaica can be seen every weekday of the school year, as they make their sometimes lengthy expeditions to and from school. Children can be recognized as students from a particular school based on the uniforms they wear, as each school has its own unique uniform colours and dress code.
At Mount Ward Primary School, the girls wear a white blouse with a blue dress. The boys dress in a pair of khaki coloured pants and a collared shirt. The primary method of transportation for Mount Ward Primary School students remains the traditional early morning walk.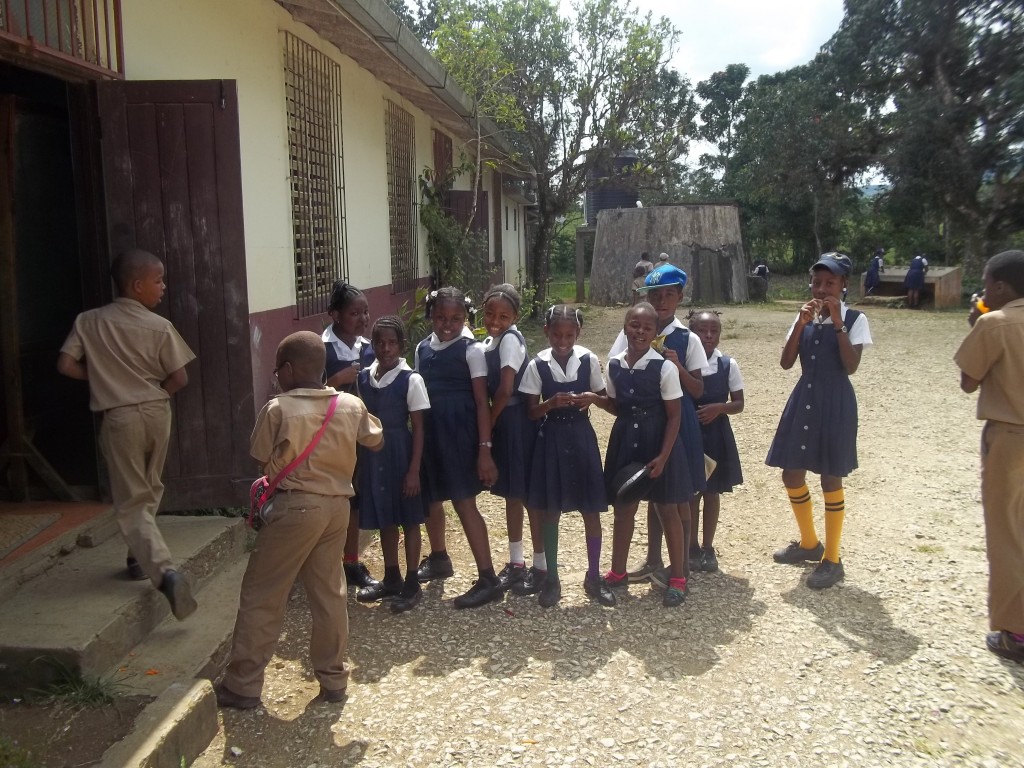 Students in uniform ready to start the school day – April 2014
Upon successfully completing the primary school curriculum, and passing the GSAT (Grade Six Achievement Test – Jamaica's national high school entrance exam), many of the students chose to continue their education at high schools in the parishes of Hanover, Saint James, Trelawny, Saint Elizabeth, and Westmoreland. Students apply to attend various high schools, and are granted admission based upon their grades and scores on the GSAT.