Mount Ward Primary School is located in the rural mountainous countryside of the beautiful and beloved island nation known as Jamaica. The school is located off the main highway between Montego Bay and Savanna-La-Mar, in the district of Ramble, which is in the eastern part of the Parish of Hanover.
The Parish of Hanover is situated on the northwestern tip of the island of Jamaica, and is bordered by the Parishes of St James to the east, and Westmoreland to the south. Hanover, who's capital city is Lucea, is the second smallest parish on the island.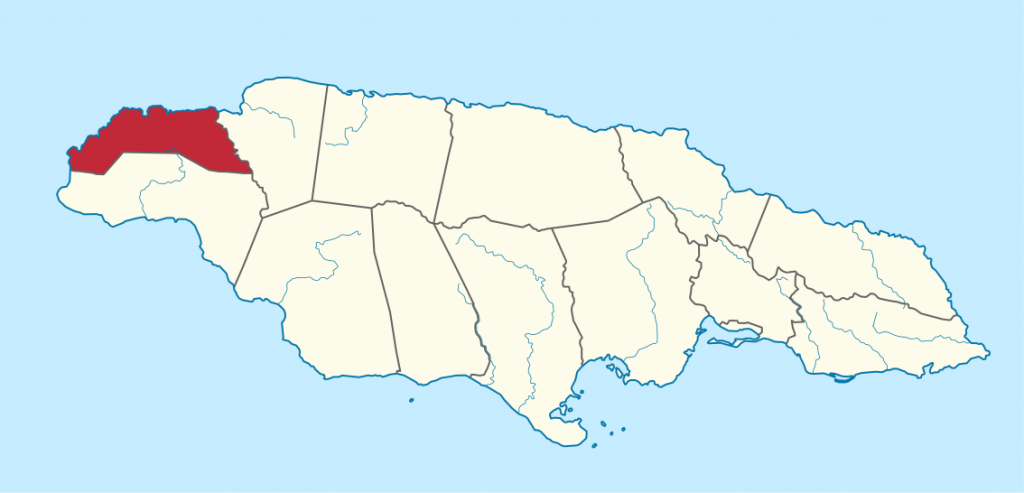 (Image courtesy of Wikipedia)
http://en.wikipedia.org/wiki/Hanover_Parish
Hanover is known for its mountainous terrain and beautiful coastlines which are marked with a multitude of coves and bays. The population of Hanover is estimated at approximately 68,000, of which approximately 5,800 are concentrated in the capital city of Lucea. Hanover consists of many smaller communities, including Ramble, Knockalva, Chichester, Haughton Grove, Sadlers Hall, Burnt Ground, Miles Town, MacField, Shettlewood, and Content. The majority of the students at Mount Ward Primary School are from these communities.
Although Hanover is not one of Jamaica's most popular tourist areas, it is home to several large hotels including Round Hill and Tryall, which is well known for its lush golf course. In addition to these, more beautiful hotels are being built, which is evidence that tourism in Hanover is changing and is on the rise. However, the primary industry in Hanover is agriculture. Hanover is known for the production of yams, breadfruit, sugar cane, pimento, and arrowroot, and is celebrated for its fine breeds of cattle.